Step into England's story at one of over 400 historic places that English Heritage cares for. We would like to suggest you consider visiting one of these great sites on your trip to England
For a truly authentic experience, immerse yourself in England's colourful past by staying in one of our unique and historical properties – choose from cosy cottages, gatehouse towers, beachside retreats and more. Full details can be found on our UK site at
http://www.english-heritage.org.uk/visit/holiday-cottages/
And remember, If you're visiting from aboard, choose between a 9 or 16 day pass and receive unlimited access to England's greatest historic attractions from just £30.
Kenilworth Castle

From a medieval palace to a Civil War fortification, Kenilworth's history is as romantic as it is dramatic. In the 16th century Elizabeth I gave the castle to her favourite, Robert Dudley, who upgraded the castle in an attempt to woo her with his charming renovations. Years later it became the ivy-clad setting for Sir Walter Scott's novel, Kenilworth, which romanticised their story.
Today climb the castle ruins, explore the rooms where feasts and celebrations took place and discover one of England's finest Elizabethan gardens.
http://www.english-heritage.org.uk/visit/inspire-me/spotlight-on/spotlight-on-kenilworth-castle
Apsley House and Wellington Arch

Apsley House, home of the first Duke of Wellington and his descendants, stands right in the heart of London at Hyde Park Corner. Be amazed by the glittering interiors of the grandest address in the capital, once known as 'Number 1 London'. This beautiful Georgian building was the London home of the first Duke of Wellington and has changed very little since his great victory at Waterloo in 1815. Revel in one of the finest art collections in London, with paintings by Velazquez and Rubens, as well as a wonderful collection of silver and porcelain.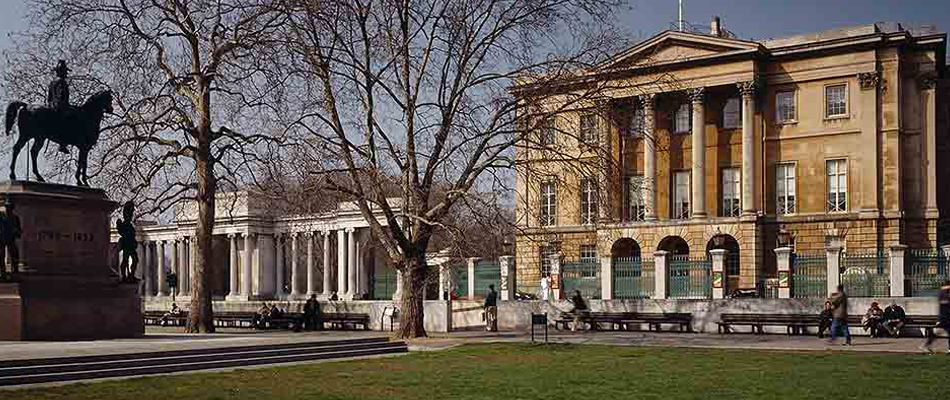 Wellington Arch was built as an original entrance to Buckingham Palace, later becoming a victory arch proclaiming Wellington's defeat of Napoleon. Crowned by the largest bronze sculpture in Europe, it depicts the Angel of Peace descending on the 'Quadriga' – or four-horsed chariot – of War. Visit this spectacular landmark and feast on the glorious panoramas over London from its balconies. Discover the Royal Parks, and watch the Household Cavalry on their way to the Changing of the Guard.
Iron Bridge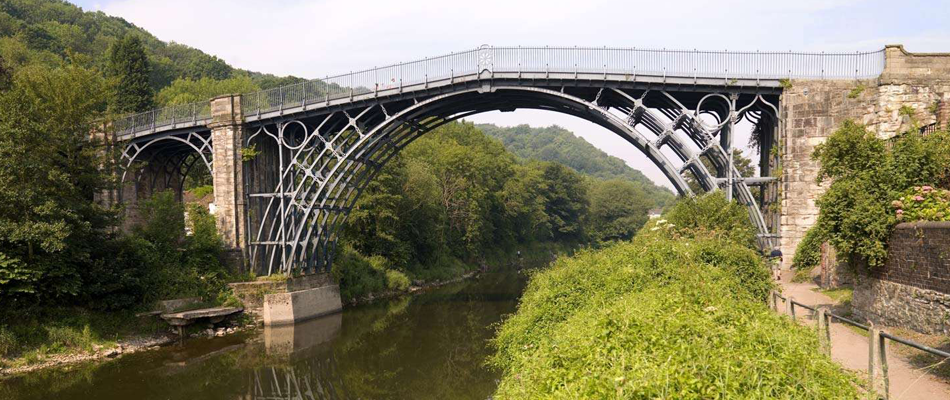 As one of the modern wonders of the world, the Iron Bridge continues to delight visitors. We love it because not only because it's the first bridge made out of iron in the world, but over the years it's become a symbol of the Industrial Revolution.
http://www.english-heritage.org.uk/visit/inspire-me/spotlight-on/spotlight-on-the-iron-bridge
Furness Abbey & Piel Castle

The rust-coloured sandstone of Furness Abbey in Cumbria is ornately carved and, glowing in the sunshine, the site radiates tranquility. Piel Castlean, an island outpost of Furness Abbey's influence, is well worth combining with your visit.
http://www.english-heritage.org.uk/visit/inspire-me/spotlight-on/furness-abbey-piel-castle
Kenwood

On the edge of Hampstead Heath surrounded by tranquil landscaped gardens, Kenwood is one of London's hidden gems. The breathtaking interiors and stunning world-class art collection are free for everyone to enjoy. With children's activities, a café to relax in and acres of grounds to stretch your legs, there are treats in store for every visitor.
http://www.english-heritage.org.uk/visit/places/kenwood
Lindisfarne Priory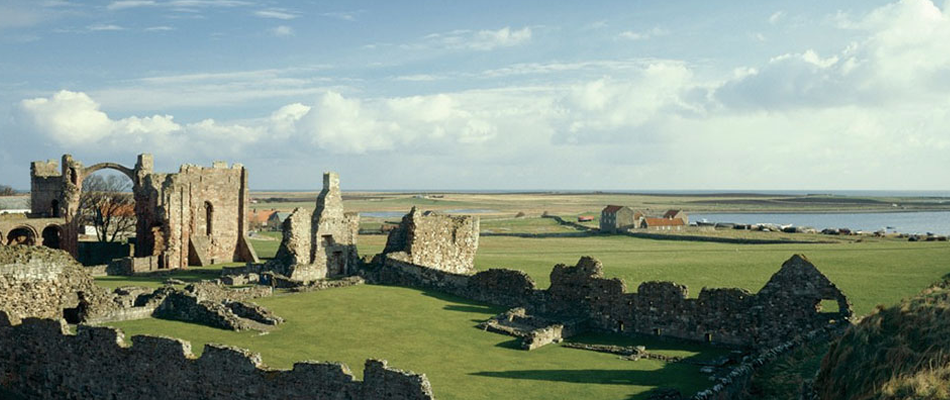 Lindisfarne Priory sits on Holy Island and is a great family day out in Northumberland. Reached by causeway at low tide, the peaceful atmosphere and beautiful views make a visit well worth the effort.
http://www.english-heritage.org.uk/visit/places/lindisfarne-priory
Audley House & Gardens

One of England's finest country houses, Audley End is also a mansion with a difference. Enjoy a great day out.
http://www.english-heritage.org.uk/visit/places/audley-end-house-and-gardens
Lincoln medieval Bishops Palace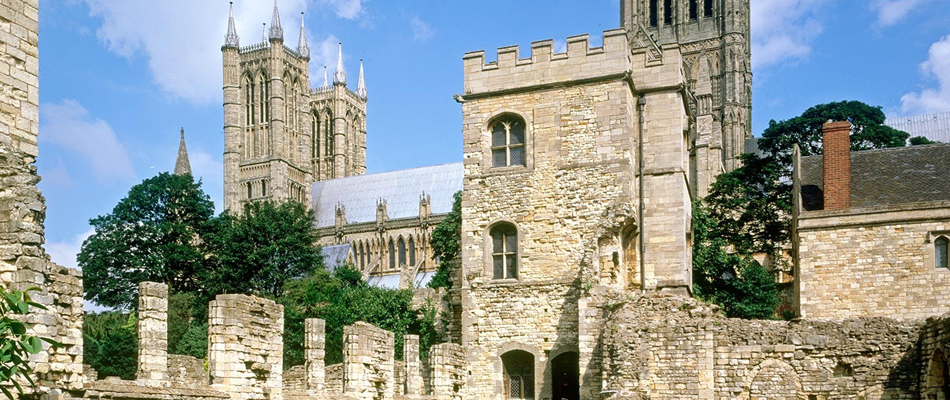 Standing almost in the shadow of Lincoln cathedral: one of England's most spectacular Norman Cathedrals, with sweeping views over the ancient city and the countryside beyond, the medieval bishops' palace was once among the most important buildings in the country.
http://www.english-heritage.org.uk/visit/places/lincoln-medieval-bishops-palace
Finally, just something to look out for in London: London's Blue Plaques

London's famous blue plaques link the people of the past with the buildings of the present. Now run by English Heritage, the London blue plaques scheme was started in 1866 and is thought to be the oldest of its kind in the world.
Across the capital over 900 plaques, on buildings humble and grand, honour the notable men and women who have lived or worked in them. See just how many you can find during your stay in London.