We have gradually restored and opened up new areas at the impressive Grade 1 stately home Audley End House and Gardens in Essex – the stables, the nursery, the Coal Gallery, organic kitchen garden, the servants' quarters – but urgent work is required to make the roof watertight and repair the intricate masonry.
The mighty medieval fortress at Dover has guarded our shores for more than 20 centuries and been described as the 'Key to England.' Essential maintenance work must be carried out to make sure the castle and its ground continue to offer visitors spectacular days out long into the future.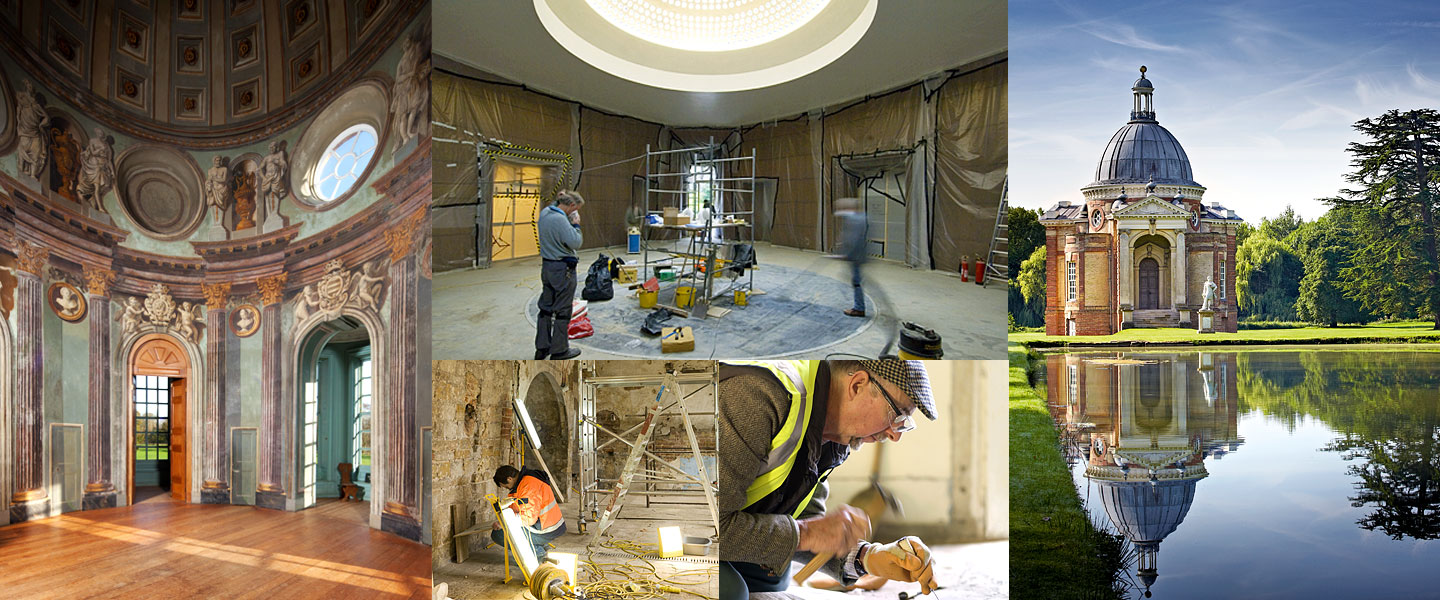 Amid the Art Deco interiors at Eltham Palace and Gardens, renovations and repairs are under way that will see five new rooms, created by Stephen and Virginia Courtauld, open to the public for the first time. We will also be able to uncover and protect the unique set of maps and 1930s wall-paintings hidden under layers of paint and wallpaper in the Courtaulds' secretary's room.
The view of Archer Pavilion across the Long Water in the grounds of Wrest Park is one of the most iconic in the country. But there is water damage to the interior of the pavilion, putting at risk the plaster and historic wall paintings dating back to the early 18th century.
Watch our video about the current investment programme or find out more about conservation projects and tenders.